Custom Hyster Reachstackers Safely Handle Oversized Wind Farm Components
Since its founding in 1989 family owned and operated heavy haulage and transport company Rex J Andrews PTY LTD have sought to provide customers with the highest quality transport solutions around Australia and beyond.
Operating out of locations in Sydney, Adelaide, Newcastle (NSW) and Portland (VIC) the company uses innovative and specialised equipment matched with highly experienced operators to successfully transport a wide variety of oversized loads safely and efficiently.
Recently Rex J Andrews has become a leading transport solutions provider for the renewable energy sector, safely transporting large oversized wind farm components across Australia.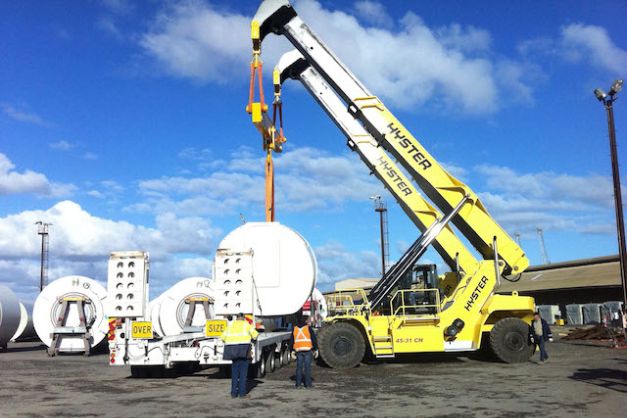 Adaptalift Group through NSW Major Account Manager Kerry Grace have been supporting Rex J Andrews in finding a specialist tailored materials handling solution to assist in the movement of the wind farm components.
Rex J Andrews currently operate Australia's largest privately owned fleet of Hyster Reachstackers with 14 units, with scope for more standard and specialist units to join the growing fleet in the next twelve to twenty four months.
Recently we have supplied two state of the art customised Hyster RS46-41XLS Reachstacker's specifically designed and built to safely lift wind farm components up to a massive 62T in weight.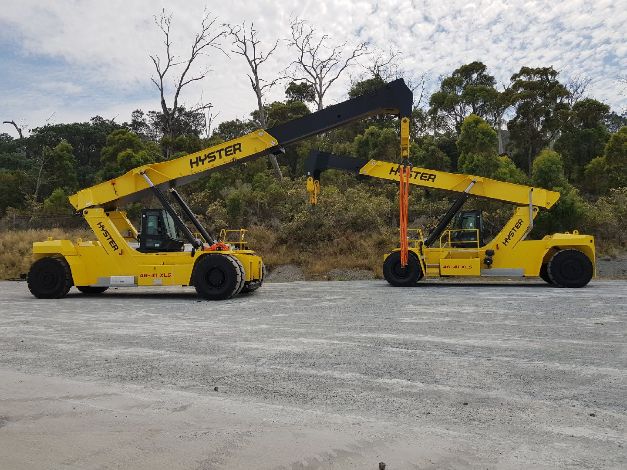 In addition to the recently supplied 62T reachstackers Rex J Andrew's have also commissioned the building of two brand new RS46-41XD/75 model reachstackers that will offer increased lift capacities of up to 75T.
The new units under construction at Hyster's Big Truck factory in Nijmegen, Holland will allow Rex J Andrews to meet the future lifting needs of their clients as the size of wind farm components and other oversized loads increases well into the future.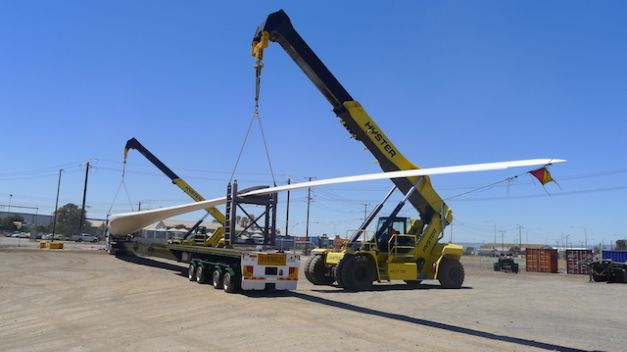 Major Account Manager Kerry Grace spoke positively about the partnership between Adaptalift Group and Rex J Andrews:
"At Adaptalift Group pride ourselves on finding the best solution for our customer's needs. When ground breaking opportunities present themselves like this project undertaken with Rex J Andrews finding the best solution is exactly what we delivered."