Gippsland Farmer Relief Improve Safety with New Materials Handling Equipment
Gippsland Farmer Relief Inc. is a rural Victorian charity whose mission is to act as a gateway service assisting farmers to access welfare and support services.
During Victoria's Covid-19 enforced lockdowns in 2020-21 the charity has provided regular monthly deliveries of food staples to farming families across Gippsland.
They have been able to continue to operate their hamper packing and delivery service out of their Traralagon distribution centre whilst observing all required Covid-19 prevention measures and social distancing.
Earlier in 2021 we were proud to donate a brand new electric pallet jack and manual pallet stacker to help improve safety and efficiency when moving heavy pallets of hampers.
The new Liftsmart PT15-2 electric pallet jack now allows a single volunteer to safely pick-up and transport fully loaded pallets of hampers around the distribution centre or out to delivery vans for loading compared to their old process of manual handling with up to three people involved in moving hampers.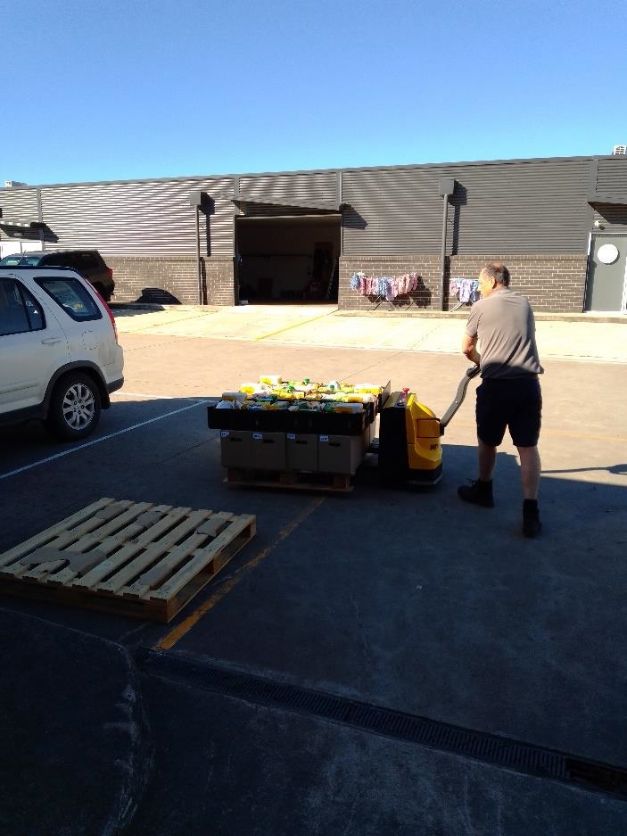 The new Liftsmart straddle leg manual stacker has increased safety and increased efficiency when lifting and carrying goods and hampers.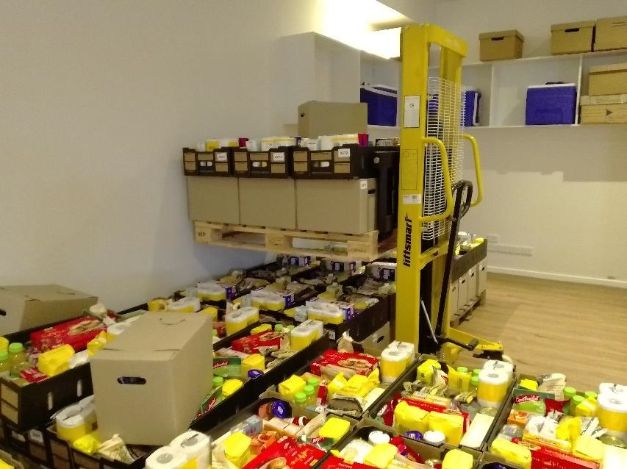 Volunteers no longer have to manually lift heavy boxes individually as whole pallets can now be raised and lowered safely.
Being able to raise and lower loads safely has also allowed for better utilisation of space as pallets can now be stored vertically on top of each other instead of having to be spread out across the distribution centre floor.
Adaptalift Group is proud to support charities such as Gippsland Farmer Relief who are making a real difference in their local communities supporting others during the uncertain times of Covid-19.