What is the best time of year to buy a forklift?
Purchasing a new forklift can consume a large portion of a business's capital.
When looking to complete a purchase businesses will most often look for the most financially beneficial time to complete it.
In this weeks post we briefly examine some of the best times of the year to purchase.
General Forklift Sales
Forklift dealers will often run a variety of different sales throughout the year,
The different types of offers may include:
A specific amount discounted from the

RRP

of the forklift.
A percentage discount off the

RRP

of the forklift.
Promotional inclusions with the purchase of the forklift including scheduled servicing.
The type of units on sale available to customers may be influenced by the following factors:
Excess stock levels of a particular forklift
Manufacturer discounts or promotions offered to dealers
As long as the forklift model a business is looking to purchase is eligible for the sale period it is an ideal time to contact a dealer and negotiate the price and purchase a new forklift.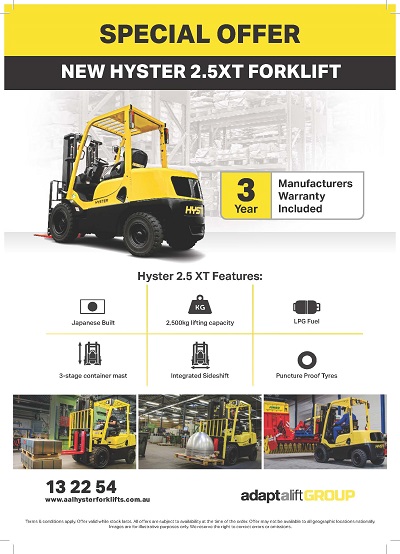 End of Financial Year Sales
In recent years the Australian Government and Tax Office has made changes to the amount eligible businesses can claim as part of the expanded 'Instant Asset Write-off' at the end of financial year.
Forklift and equipment dealers may offer specific end of financial year sales that offer specific forklifts at special prices that qualify for the instant asset write-off tax benefit.
When correctly used the instant asset write-off can provide tax benefits for businesses.
Before completing a purchase to take advantage of the instant asset write-off or other tax benefits always ensure you've read the terms and conditions including any eligibility criteria to ensure your business is able to claim.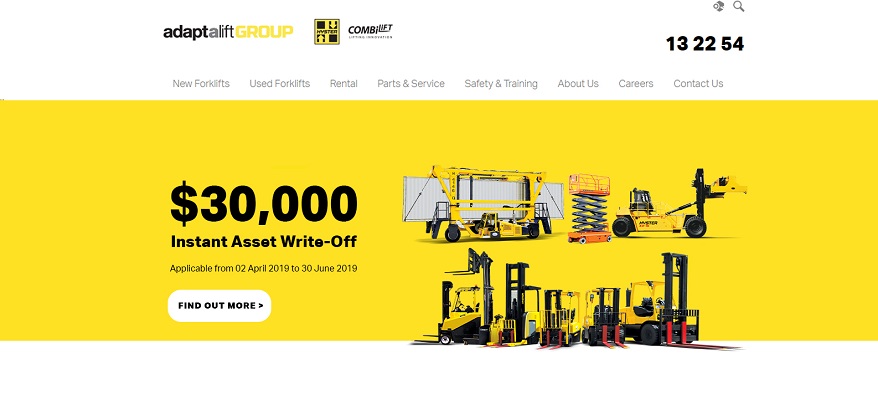 It is also important to check the eligible amounts of any write-offs or similar offers on a yearly basis as it may be updated.
Whilst commonly done when sales are offered due to the financial benefits, sometimes the need to buy a forklift is event based such as:
When an old forklift fails and is not worth repairing
When demand increases that needs to be met
To Meet Increasing Demand
When businesses experience spikes in sales they may need to purchase a new forklift to meet the increased demand.
Read this previous post describing six reasons why it may be beneficial for a business to acquire a new forklift.
When an Old Forklift Fails
Having a reliable forklift is important to how efficiently a business can operate, unexpected breakdowns of a faulty forklift can have high negative implications on the daily operations as it is repaired.
Sometimes when considering things such as time lost, the cost of repairs and available resources it makes financial sense for a businesses to purchase a new forklift rather than repairing an old unreliable unit.
Read this previous post on things to consider when trying to decide if it is more economical to repair or replace an old unreliable forklift.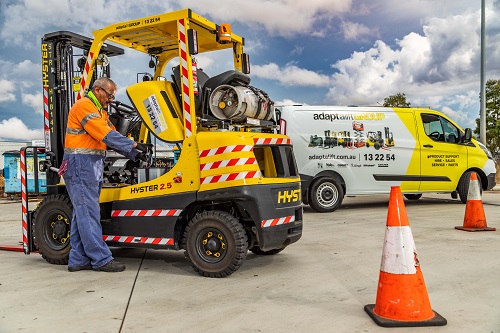 Looking for your next forklift get in touch with our sales team on 13 22 54 or submit an online enquiry and we'll get back to you as soon as possible.
We provide affordable options to customers looking to boost their capacity and operational efficiency.
We sell a large range of new and used forklifts to meet even the hardest applications.
Note: All specials advertising images in this post are for illustrative purposes only. These offers aren't being offered and available to purchase.