Can You Use a Diesel Forklift Indoors?
Diesel forklifts offer a number of obvious operational advantages including:
More torque and increased power for heavy lift operations
Diesel fuel is easy to store on-site particularly in remote locations
Diesel fuel can be cheaper than other fuel types
Forklifts are fast to refill with diesel using a bowser system similar to a petrol station
Whilst there is no Australian standard that specifically restricts the use of diesel forklifts indoors, Adaptalift Group strongly recommends our customers only use them outside to protect the long-term health and safety of their operators and employees.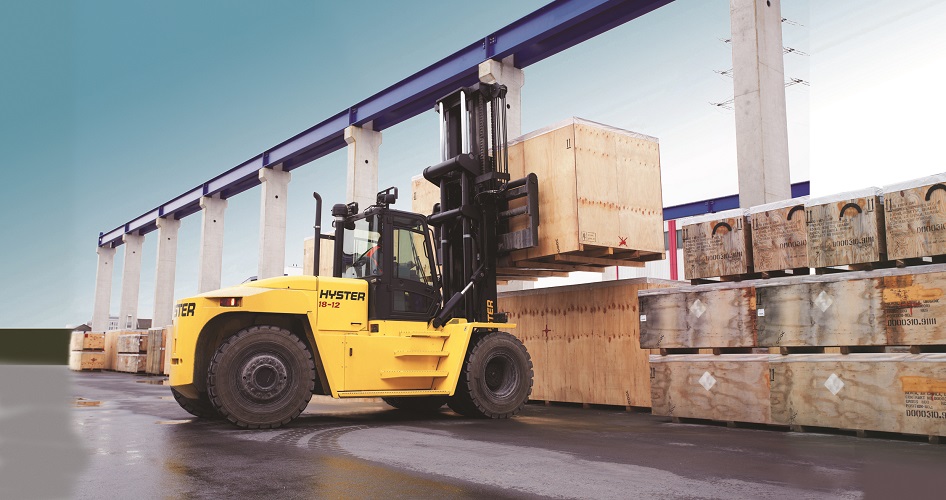 What are diesel forklift exhaust fumes composed of?
Diesel forklifts generate exhaust fumes as their engines burn off diesel fuel through operations.
The main chemicals components of the emissions are:
Gas and vapours: mainly common gases found in air such as nitrogen, oxygen, water vapour and carbon dioxide but there are also hazardous chemicals including nitrous oxide, nitrogen dioxide, sulphur dioxide and carbon monoxide.
Fine particles: known as diesel particulate matter (

DPM

) include fine carbon particles – hazardous chemicals known as poly aromatic hydrocarbons (

PAH

s) adhere to the surface of carbon particles.

DPM

can stay airborne for long periods of time and penetrate deep into the lungs because of their small size.
What are the health effects of diesel exhaust fume exposure?
Workers and employees exposed to diesel exhaust fumes may experience some of the following short-term or long-term negative health effects from exposure.
No matter how minor their symptoms Adaptalift Group always recommends medical advice and treatment is sought at the earliest possible opportunity.
Short-term (Acute) effects
Short-term exposure to high concentrations of diesel exhaust can irritate the eyes, nose throat and lungs.
It may also cause light-headedness, coughing, phlegm and nausea, whilst very high levels of exposure can lead to asphyxiation from carbon monoxide poisoning.
Long-term (Chronic) effects
Long-term exposure to high concentrations of diesel exhaust may exacerbate existing conditions such as asthma and allergies whilst also increasing the risk of heart and lung disease.
Diesel engine exhaust emissions contain many known carcinogenic substances, for example PAHs adhere to the surface of the DPM.
DPM is easily inhaled into the respiratory tract and there is epidemiological evidence which indicates ongoing exposure to diesel exhaust emissions may result in an increase in the risk of lung cancer.
Ways to manage diesel exhaust risk
Elimination or substitution
Consider if the risks from diesel exhaust can be eliminated by replacing diesel forklifts with alternatively powered machines such as battery electric or LPG.
Isolate the hazard
Wherever possible separate workers from the source of diesel exhaust by:
Enclosing the forklift operator in a sealer, air-conditioned cabin
Modifying the layout of the workplace by separating areas in which forklifts are operating from areas where other employees work
Engineering controls – Ventilation systems
Ventilation systems can either be natural or mechanical.
Natural ventilation: may consist of open windows and doorways supplemented by floor fans that allow exhaust fumes to escape out of the building and not to build-up
Mechanical ventilation: may use fans to move air and fumes through a workspace or to introduce clean air
The design and installation of ventilation systems should only be carried out by a competent and qualified professional.
Once systems are installed regular maintenance should be carried out to ensure the system is functioning at optimal levels and venting out all dangerous diesel fumes.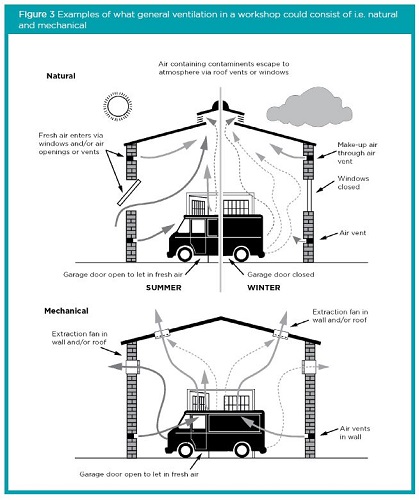 Administrative Controls
Businesses may implement administrative controls to cut-down on the levels of diesel fumes being emitted including:
Switching off all forklifts whenever possible and not letting them run idle
Adopting regular maintenance programs
Where practical reduce the number of staff working in the same areas as forklifts through job rotation or scheduling changes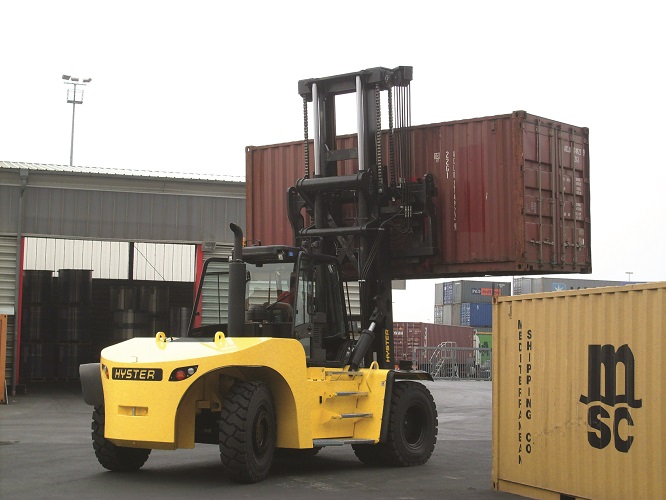 Due to the health risks associated with diesel exhaust fumes Adaptalift Group strongly recommends diesel forklifts are only used in outdoor applications where proper ventilation is available.
We offer a wide range of battery electric and LPG forklifts that offer comparable lifting capabilities and are safer to use indoors, so customers don't need to compromise on performance in search of increased safety.
Contact one of our MHE experts on 13 22 54 for assistance in finding the best performing and safest forklift for your application or submit an online enquiry and a member of our team will respond.
Reference List
2021.

SHOULD

YOU

TAKE

YOUR

DIESEL

FORKLIFT

INSIDE

?. [ebook] Supply Chain Services Australia, pp.1-3. Available at: [Accessed 21 February 2022].
2015. Guide to Managing Risks of Exposure to Diesel Exhaust in the Workplace. [ebook] safe work australia, pp.1-10. Available at: [Accessed 21 February 2022].